Rising 6th grade/Middle School Pool Party
August 6th, 2017
$5
We are excited to host our Rising 6th graders and Middle School students at the Eaves' Home for a Pool Party! It is on August 6th from 5-8PM. Email Marsha at mhall@millbrook.cc for the address. Cost is $5 and includes dinner. Drop off and pick up will be at the Eaves' home. We look forward to seeing all of you!
CAROWINDS
August 10th, 2017
$40
This event is for all Rising 6th graders through 12th graders. Cost is $40 plus food money (lunch and dinner). We will meet at the Mill at 8am.
All participants will need a current MEDICAL RELEASE FORM
Rising 6th grade and Middle Schoolers will be in groups with a chaperone.
High Schoolers will be in groups of 5 or more students. We will meet up several times throughout the day.
We will have students contact parents when we are on our way back to Aiken.
Students need to be signed up by August 6th so we can purchase group tickets.
We look forward to this event.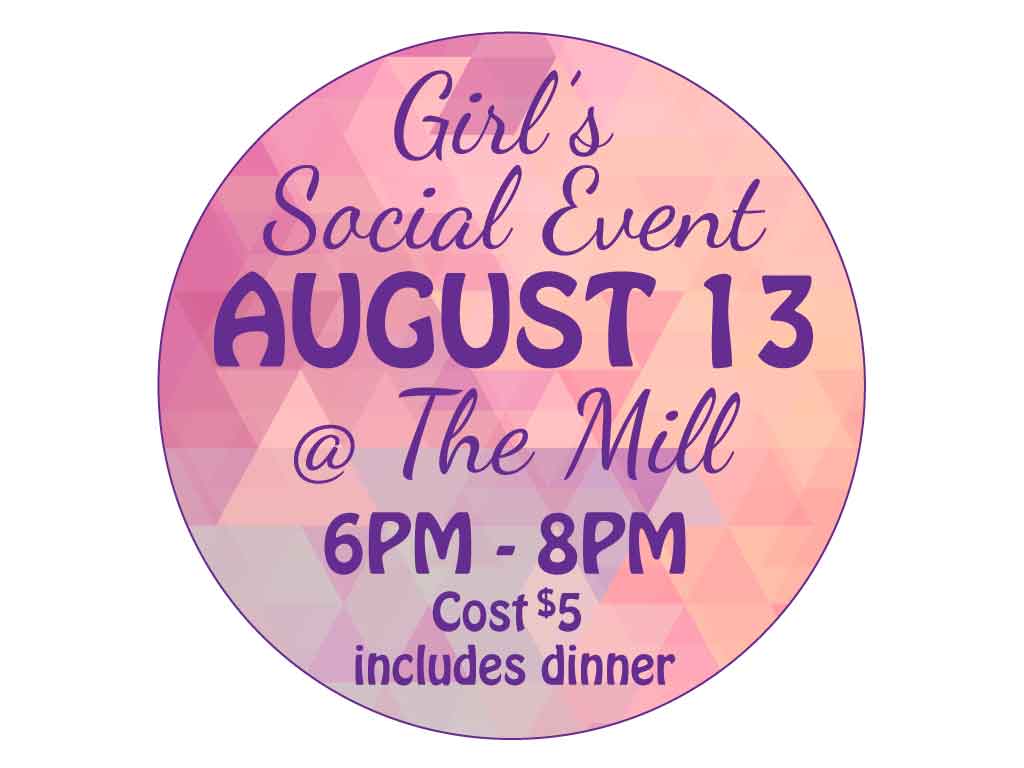 GIRL'S SOCIAL MIXER EVENT!!!
August 13th, 2017
$5
You DO NOT want to miss this event!
We will have food, prizes, games, ice breakers, and a special speaker!
This is our big girl's event that we host each year.
The person who brings the most friends receives a special prize!
It is at the Mill from 6-8pm!
Contact Marsha (mhall@millbrook.cc) with any questions!